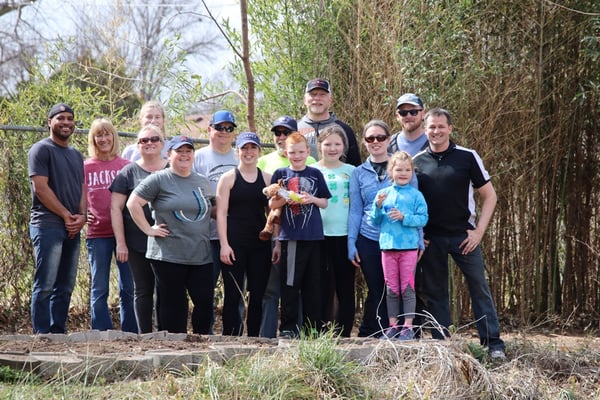 2020 was a leap year, and the Lincoln Lending team decided to spend our Leap Day morning giving back to the community that has given us so much. Most of our employees live in the Norman area, and many of us are raising families here.
We're passionate about helping people in our community achieve their dream of homeownership, and we think that the Norman area is a great place to build a life. By giving back, we're helping maintain this thriving community for our families, our customers, and our friends.
We decided to offer our extra day to Jackson Elementary in Norman because the school's outdoor classroom was in dire need of a spring cleaning. We were joined by our families and our friends at Benali Marketing and Frank's Landscape to clean out the planters, trim overgrown branches, re-open the bamboo maze, extend the walking path, and much more. It was an awesome team building activity for us!
Below, we're sharing some images from our day. Check out the before and after pictures, plus some great shots of our crew hard at work.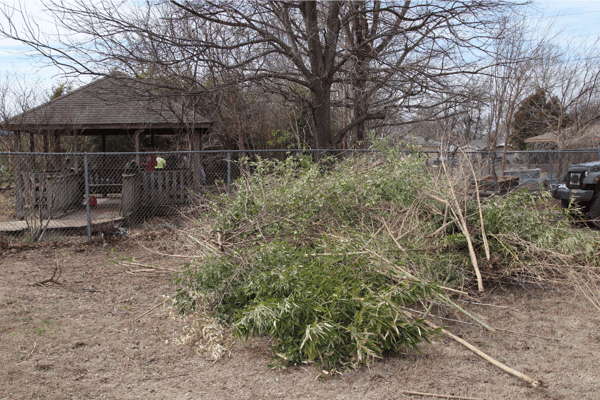 One of our big projects was trimming the bamboo maze and other stray branches. Check out the massive pile we accumulated!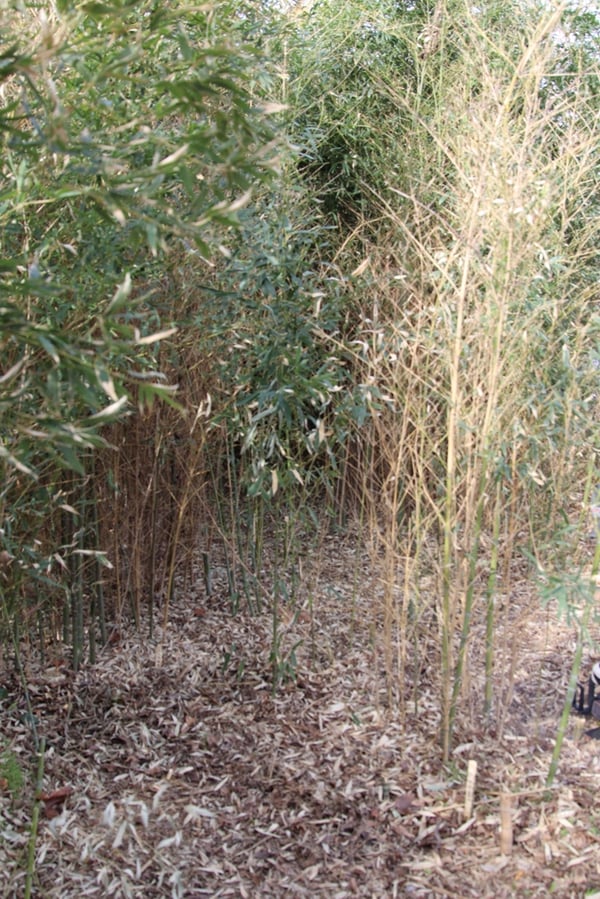 This is how the bamboo maze looked when we arrived...

Hard at work trimming those bamboo branches!

And here's the bamboo maze once we finished! Now the Jackson Elementary kids can play and explore here.

This project was a great way to keep our families active and show them the importance of volunteering our time.

Here, we're working on a planter for the herb garden.

Before we started, this area was full of grass and not ready for planting.

And here's the finished area, which is now the perfect place for a small herb garden.

One more picture of our huge branch and bamboo pile. We were floored at how much cleanup our team was able to complete in just one morning!

We never shy away from an opportunity to use a chainsaw!

Here, we're getting this planter cleaned out and ready for replanting.

Who knew dirt could be so photogenic!?

Some of our guys spent the morning extending the stone walking path.

Putting their backs into it!

The new stretch of walkway looks amazing!

Here's our team feeling accomplished at the end of the event!
We had a fun morning working together to cleanup the outdoor classroom at Jackson Elementary. Thanks for following along with our journey!