When you finally find your perfect house, it can be hard to resist bidding the full asking price (or more!) so that you can beat out any potential competition. However, it's important to try not to let your emotions about your dream home overtake your rational negotiating strategy. With a little patience, you can still get your dream home, but for a great price.
Below are our best tips that you can take to the negotiation table to get the best price under your own terms.
1. Make sure your finances are in order
The first important step in a strong negotiation is to prove to the seller that you can get a mortgage. If you make an offer on a home without proof of funding, you are likely to get passed over for another buyer.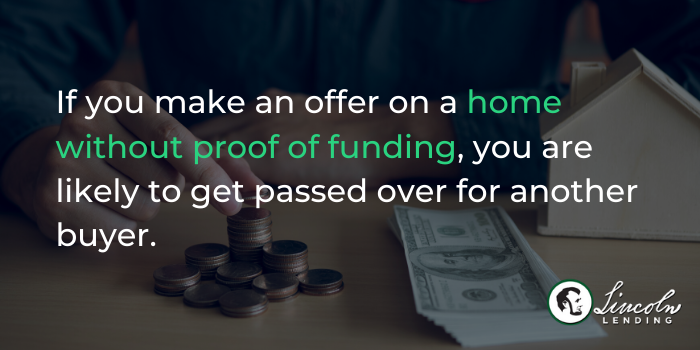 To get this proof, you need to get pre-approved for a mortgage. Your lender will give you a pre-approval letter, which is a document that confirms the mortgage amount they've pre-qualified you for. It lets the seller know that you will be approved for a loan that matches your offer.
2. Work with a real estate agent
Working with a real estate agent is optional, but there are several reasons you should consider hiring one. Not only can they help you find and view homes that aren't listed on major websites like Zillow, but they also become a crucial asset in negotiating a home price and helping you decide what kind of offer to make.
Real estate agents are experts in your local housing market. They have an intimate knowledge of how interest rates fluctuate, which properties are likely to increase in value, and what you can expect to pay in property taxes. These agents also help moderate your emotions during negotiation. They can balance their understanding of the local market with your fear of losing your dream home to help you create the best offer possible.
3. Understand the housing market
How much negotiation power do buyers really have? You might be surprised to learn that a lot of your negotiation power depends upon the current conditions of the real estate market you're shopping in.
If many buyers have expressed interest in the home and there are multiple offers, you are going to have less room to negotiate. However, if the local real estate market has frozen, you have more room to negotiate for concessions, repairs, and a lower price. Your real estate agent can help you understand the market conditions so that you walk into the negotiation with a clear understanding of how much power you hold.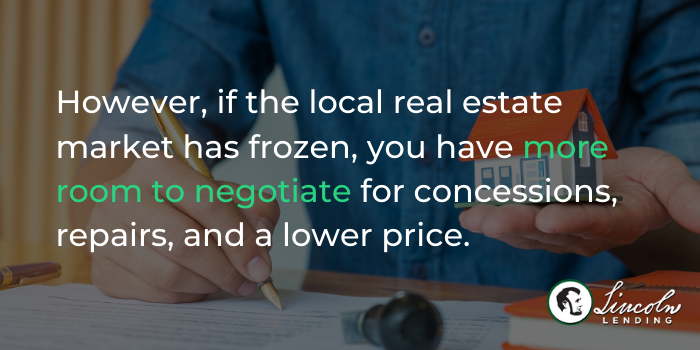 Your agent can also speak to the seller (or seller's agent) to get a more precise idea of how motivated the seller is. For example, if the home has been on the market for a long time, the seller might be more willing to negotiate on the price than someone who has just listed their home.
4. Don't skip the home inspection!
During a home inspection, an inspector walks through the home and evaluates it for issues, like cracks in the foundation, problems with the heating and cooling system, and more. The inspector then creates a report of his or her findings for the buyer. If the inspection revealed any problems that are deal breakers for you, you could ask the seller for concessions. You can use these inspection results to ask the seller to fix a problem, pay a portion of the closing costs, or lower the final price of the home.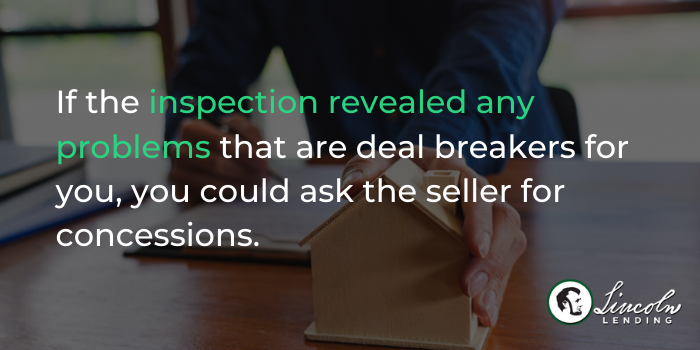 Keep in mind that a home inspection is different from an appraisal. An appraisal provides an estimate of a property's monetary value, but it doesn't tell you that the attic needs more insulation or the air conditioning isn't functioning at full capacity. An inspector provides a more detailed look at the home and the problems that you will have to deal with if you purchase it.



Negotiate successfully
Negotiating for a better purchasing price can be intimidating, especially if you're a first-time homebuyer. The most important step of home negotiating is knowing how much you can afford to offer. If you're ready to take the first step and get pre-approved for a mortgage, get in touch with Lincoln Lending today. Together, we'll make owning your dream home a reality.